REM X CONE: TOY T-Shirt black unisex Year: 2014 available in S, M, L limited...
more
Product information "REM x CONE: TOY"
REM X CONE: TOY
T-Shirt
black
unisex
Year: 2014
available in S, M, L
limited edition of 100 pieces
100% cotton
click here to view the size chart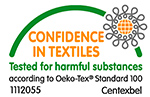 REM produced two limited edition T-shirts together with Cone The Weird specially for his show ICONES Number 1 in May/June 2014 at the REM art space.
ICONES – Number 1 contains a selection of the kind of ink drawings CONE is well known for. Selfies, tributes and ridiculous confessions are their subjects. The self portraits are a serial work with its conceptual roots in his graffiti background. Instead of styles or tags he spreads his variations of the beardedman with glasses and experiments with that image in a for- mal as well as autobiographical manner. Using his own character enables him to make these works a bit more personal while at the same time exploring the depths of his consciousness and phantasies. The second part of his show contains a number of tribute drawings focusing on personalities he is impressed by in some way, featuring not only musicians, writers and scientists, but also dubious characters from the shallow waters of tabloid journalism.